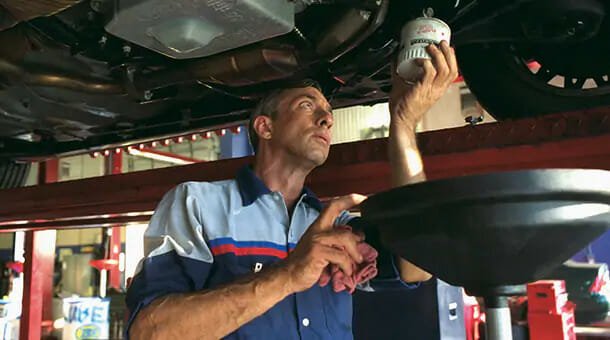 Getting an oil change for your car every three months or six thousand miles isn't just beneficial to improving the longevity of your car's life. In fact, without regular oil changes, your car's performance will decline significantly until, eventually, its 'circulatory system' becomes clogged.
When oil flows through your vehicle's system, it lubricates numerous engine parts. As a result, your engine runs smoothly and efficiently. For instance, cold weather, heat, and water can have an adverse effect on the oil's composition.
This is why your engines oil should be changed every three months or six thousand miles. It is important to keep in mind that this recommendation is standard, although your dealership might recommend a different timeline. An oil change is a relatively easy task to perform, so many people decide to complete it at home. Keep reading to find out more!
At-Home Oil Change
To replace your engine oil at home, you will need a shortlist of necessary materials. These materials include an oil filter, oil pan, funnel, car jack, and a replacement drain plug washer. Keep in mind the sizes of these items will vary according to your vehicle. Check your owner's manual for specific information.
The first step is to check your engine oil level. Once you have determined how much you need, oil can be purchased at any auto parts shop. Next, locate your car's oil drain plug and position the oil pan underneath.
After this, it is a matter of jacking up your car (if necessary), draining the oil, plugging the drain, adding new oil, and changing your oil filter. When all is said and done, it is a great idea to check the oil level once more. Once you have completed the oil change, you will need to dispose of the old oil and pan properly.
Benefits of Dealership Oil Changes
There are alternatives to completing an oil change at home. Taking your vehicle to a dealership for an oil change has numerous benefits. For instance, when you bring your car or truck to Cinncinatti Ford, we can not only complete an oil change but other important inspections. These can include a brake or multipoint inspection, battery test, fluid top-off, and more.
Furthermore, when you bring your vehicle to a dealership for an oil change, you can have peace of mind knowing our factory-trained crew is performing maintenance on your vehicle. Keeping your vehicle operating smoothly should be a priority, and a regularly scheduled oil change is part of this process.
Your vehicle's engine oil has three primary jobs:  clean, cool, and lubricate. Oil changes help to ensure that your engine runs smoothly and does not endure unnecessary damage.
You can schedule an oil change at your local Ford dealership by calling (859) 341-6603.