Ford Service Coupon has new Charleston WV tire specials on top-rated tire brands such as Goodyear, Kelly, Uniroyal, and more! Find great deals on services, parts, and tires online at Ford Service Coupon.
When Should You Change Your Tires?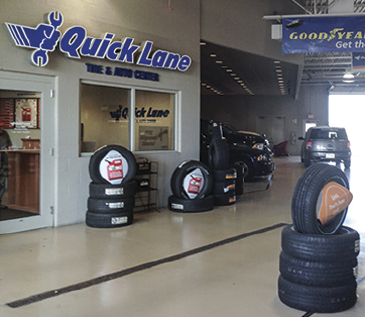 Tire efficiency and quality are best between 25,000 and 50,000 miles, although there are other factors that can affect the life span of your tires. Tires that have passed this range of efficiency are at risk of popping anytime and can even affect your gas mileage! After all, a shaky vehicle will not perform at the same level as a vehicle with a solid connection to the road.
For some drivers, it can be difficult to determine when tires are really in need of changing. Many drivers use a general rule of 6 years or 40,000 miles, without personally checking the physical status of their tires.
In this case, drivers unsure of how to tell when is the right time to change tires should contact a Ford auto care center and speak to a technician who can both describe and diagnose the status of a customer's tires.
Additionally, tire technology is important when it comes to buying new tires, especially for those buying new tires for the first time. A tire store technician can tell you which tire is the best fit for your vehicle based on size, model, and personal needs.
Drivers should monitor some key factors to determine when it's time to replace tires. When it comes to tires, waiting until the last possible moment is never recommended!
Factors Affecting Tire Life Span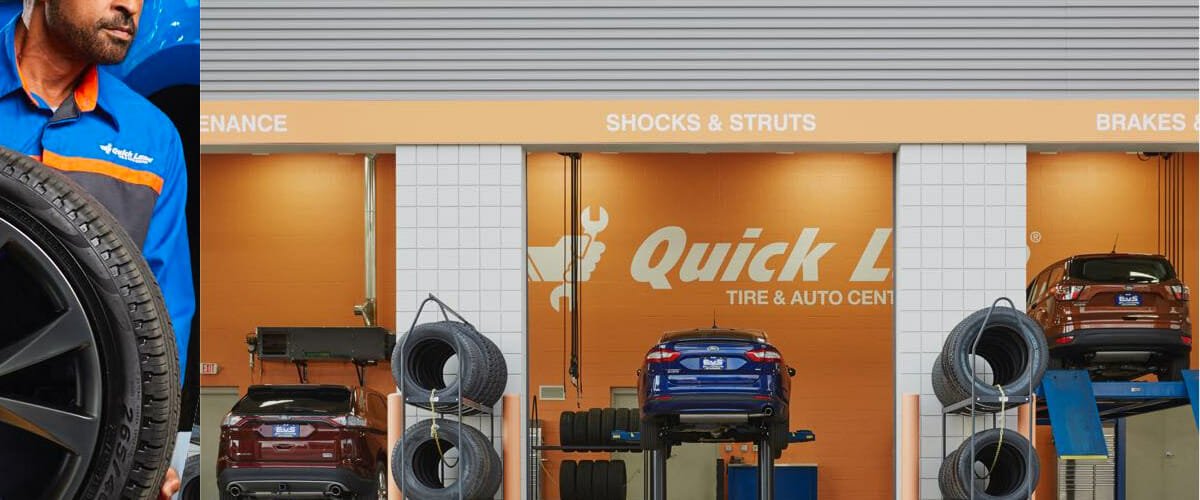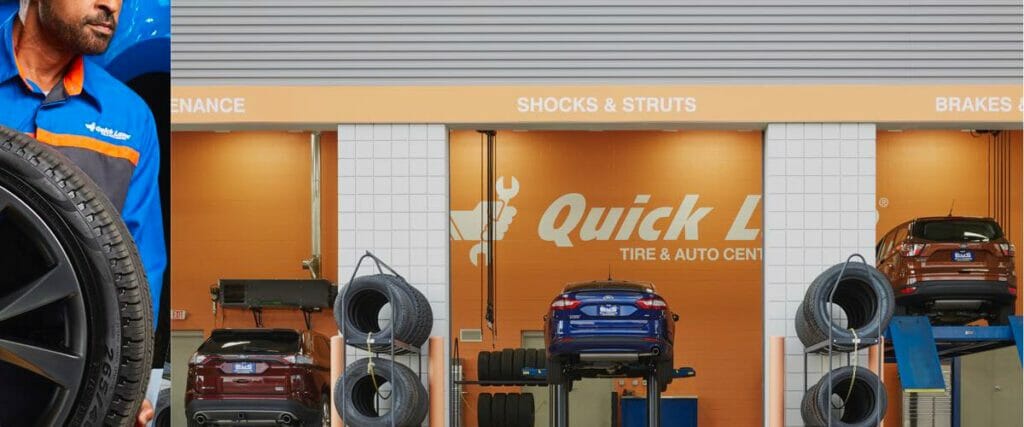 Mileage – An obvious one, over time tire material naturally wears down due to friction. However, most tires are worn down far earlier due to driving habits. Fast-turns and hard braking increase friction and add other stresses to the tire material.
Hitting potholes, bumps, and curbs can warp the tire or rim shape and affect wheel alignment. Misshapen or out-of-place parts cause serious frictional and vibrational damage. Consequently, wheels can pop, get locked in incorrect positions, or worse.
Tire Pressure – There is a set surface area that should be in contact with the road beneath your car. This specific area is designed to support the weight of your vehicle while also allowing forward movement. Experts advise drivers not to inflate tires to the maximum, as tires heat up while driving. This naturally increases the pressure. The increase in pressure leads to more natural wear and tear. Tires in low-pressure conditions have a more flattened bottom area and increased surface area, resulting in slowed driving speeds, shaking, uneven placement of parts leading to increased wear and tear.
Exposure – The climate where you live can have a great effect on your vehicle overall. Dense city air tends to wear tires faster than rural areas. Exposure to heat and water is often the culprit of damage by exposure, depending on driver needs. Experts recommend tires are changed sooner on vehicles often left in the sun. If it rains often in your area, leaving tires in puddles can erode the material over time.
Road texture – Driving on smooth, concrete roads will wear less on your tires than driving on uneven dirt or gravel roads.
Cleaning – If you install tires and never look at them again, you're likely contributing to wear and tear by not removing dirt particles that get stuck or even penetrate the tire.
Tire Rotation – Experts suggest tires are rotated between 6,000 and 8,000 miles to ensure that you're not driving on slightly shifted parts.
Check the Tread!
Don't forget the check the tread of your tires! The tread is the grip that keeps your tires on the ground, while dirt and water are passed through the open spaces. This leads to natural wear and tear on the tire that shortens the tread over time (like when writing with a pencil).
In addition to the factors above, tires also naturally age in air, and frequency of use can also increase the rate of degradation. When tread is below 2/32 thirty-seconds of an inch, it is no longer safe to drive and will not pass detailed inspections. However, experts recommend drivers change tires before they get that low (ex. 4/32). You can measure this yourself, or have a tire technician properly diagnoses your tire's status.
Why Ford Service Coupon?
A single new tire can cost anywhere from $50 to $200 dollars, and that doesn't include repair. Drivers who aren't auto-experts tend to go for cheap and convenient over quality and longevity due to lack of experience. Drivers often don't take into consideration their driving habits, post-factory vehicle customizations, or which tire is best for their model.
Auto service experts are always present at Ford automotive services centers. Additionally, tire technicians are present at all Quick Lane Tire & Auto Centers. These experts will ensure that you're able to get the best tire that suits your needs based on your original model, any changes made to it, your driving habits, and the area where you most frequently drive.
The average driver isn't an auto-care expert. Drivers may not remember all the factors that may be leaving their tires more damaged than they think.  Having a tire technician examine your tires every few months can save you major heartache on the road.
See how the experts at Ford keep your vehicle running in prime condition for less! Visit Ford Service Coupon for details on all available auto services and Charleston WV tire specials, or call (859) 341-6603 today!
Charleston WV tire specials and more Ford Service Coupon deals, specials, and discounts 
The following deals are active at Ford Service Coupon at the time of writing:
$75 rebate when you purchase four select Goodyear or Kelly tires
Low Price Tire Guarantee on any brand sold in Quick Lane shops
Free battery testing
Complimentary brake inspection
Break pad installation, $100 or less
Complete brake service, $180 or less
Motorcraft premium conventional wiper blades, $20
TheWorks brand synthetic blend full-service oil change, $50 or less
Motorcraft Test Touch PLUS batteries, $105
Motorcraft Test Touch MAX batteries, starting at $135
Lifetime guarantee on Motorcraft and Omnicraft brake pads installed by Quick Lane or official Ford dealership
These Charleston WV tire specials and more are readily available at your local Ford dealership or Quick Lane Tire & Auto Center today!
Did you know? Charleston WV Fun Facts!
Charleston is the capital of West Virginia

It is also the largest city in the state

Hosts an epic day of music known as Symphony Sunday during the summer