Ford Service Coupon
Ford Motor Company wants all of our customers to experience quality services at an affordable rate. That's why we offer service coupons that are designed to help you get the care you need for your vehicle. Whether it's for tires or a new battery, Ford is here to help. Check out our different options and see what works best for you. At Ford, your options should never be limited. In fact, we want to ensure that you always find the right choice for you. With our coupons, you can provide your Ford truck with the proper care, parts, and credit options. Never before has maintaining your Ford car, truck, or SUV been this easy. Regardless of the service, let our coupons make the process worth your trouble.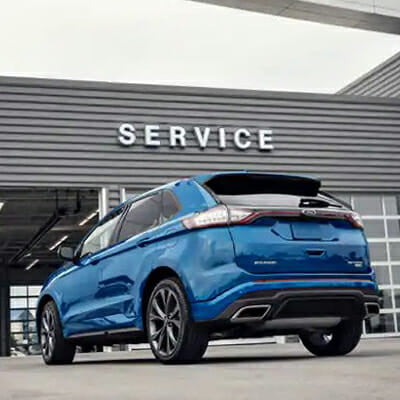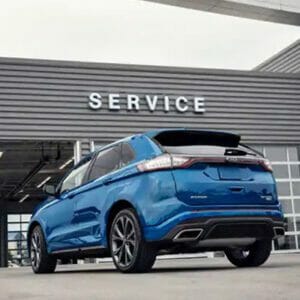 When it comes to services and parts, no one comes as close to perfection as Ford does. From our batteries to our oil changes, you can find exactly what you're looking for with our help. Normally, many steer away from dealerships because of their reputation for higher prices. In reality, our Ford dealerships offer highly competitive prices with other automotive shops.
In addition to our competitive prices, our coupons are tailored to give you a significant deal on vital areas of your vehicle. We offer coupons for everything from wipers, oil changes, batteries, brakes, and general services. This allows you to get the right care for your Ford car without breaking the bank. And the best part is that we will have certified Ford specialists on the job. Once you know which of these services your vehicle needs, make sure to give us a call and ask about our service coupons.

What Our Coupons Cover
Ford brings you coupons that make sure you always have a choice with our services. Regardless of what that service may be, we do our best to make it affordable and accessible for you. Ford vehicles are designed to be efficient and effective. Like our vehicles, our technicians are trained the same way. We want you to get certified experts chosen by Ford to service your truck or car. With our experience and knowledge, you can rest easy knowing that your Ford vehicle is in good hands.
Our coupons offer discounts for a checkup or new battery, wipers, tires, brakes, or other services. To find the right one for you, simply browse our different sections and discover the coupon that fits your needs. After that, all you have to do is print it out and bring it to our staff at your nearest Ford dealership. Once you do, we can get started on your desired service.
Our Services
Our coupons provide a plethora of advantages to our customers. However, understanding these services is essential to know which one your car needs. As a result, we highly recommend learning more about what these services mean for you and your vehicle. Ford provides plenty of ways to educate yourself on what we do for you. Simply give us a call or contact us online to learn more.
One of our most effective services is when we provide The Works®. This service provides a synthetic oil blend that ensures longer-lasting oil. Your Ford dealership will also provide maintenance on everything you need for the vehicle. The Works includes a tire rotation, pressure checks, brake inspections, fluid top-off, battery tests, and more. The Works Package provides the best value for our maintenance checks and lets you get everything out of the way all at once.
As a dealership, we pride ourselves on providing what our customers need. As such, car batteries are vital to ensure that your Ford truck runs smoothly. Whether you need your battery checked or a new one altogether, our experts at the dealership can help you determine that.
We can service your battery by checking if it is in poor condition, old, or has excessive corrosion. Either way, if your battery starts to act up, then don't hesitate to have it checked by us. Once we determine the problem, we'll provide you with options on how to fix it. This situation is where our coupons can be beneficial.
Reasons Your Vehicle Is Not Starting
For many drivers, it's difficult to know whether or not your battery is causing any problems. Also, if your car refuses to start, there are many things to check before determining that it's your battery. For example, if your key is not turning in the ignition, then the transponder within the key may be dead. This would mean that you need a new key rather than a new battery.
Another reason could be you are out of gas. Before assuming that the battery is dead or bad, make sure to confirm that there is enough gas within the car to start it. To check this, simply turn the key in the ignition slightly to see your dashboard gauges.
After checking these possible reasons, another aspect to check is your fuel filter. If the filter is clogged, this can also prevent your car from starting. Your fuel filter catches impurities and certain particles from the gasoline. This filter is often located in either the gas tank or fuel line connecting the gas tank to the engine. Regardless of where it's located, making sure that it is clear keeps your car running smoothly. Ford's technicians can clear it for you and replace it if needed.
How To Check The Battery
The number one reason a vehicle will not start is when the battery is dead. To prevent this, batteries work with the alternator to ensure it lasts for years. If the alternator is not charging the battery, then the alternator likely needs replacing.
Other possibilities are that the battery needs to be jump-started. This can be done in a few simple steps. First, get jumper cables and a working car. Make sure that each vehicle is turned off before starting. Next, simply attach the red clips to the positive terminal on both vehicles. Attach the black clip to the negative terminal on the working car while the other black clip is attached to an unpainted piece of metal on the dead vehicle. After this, start the working vehicle and let the engine run for about five minutes.
Once the battery has been given enough time to charge, start the dead car to see if it worked. If it does, then drive the car around for around fifteen minutes. This will allow the alternator to charge the battery and prevent the need for another charge. If the battery continues to die, then the alternator is the problem.
Even when the alternator is fine, the battery may continue to die. In this case, changing it is the only option. If your battery is smaller than the recommended size for your vehicle, then you will more than likely need a new one sooner or later. Our team can help find the right battery size for your Ford vehicle, provide it, and replace it. Also, a coupon can make the deal one you can't afford to pass up.
Other than the battery, another essential piece to a Ford vehicle is its oil life. Making sure that your Ford truck or car lasts as long as possible relies on getting frequent oil changes. To ensure effective oil usage, you want to keep your car's "circulatory system" clean and well maintained. A vehicle's "circulatory system" refers to how oil distributes itself throughout the engine. If that distribution runs dry, then the components of the engine will begin to worsen.
To prevent this outcome, you'll need an oil change every few months to ensure a healthy system. The space between the pistons and cylinders require consistent lubrication to maintain its condition. Your vehicle's oil also cools and cleans the engine for the same purpose. In short, providing your car with clean and fresh oil is essential for longevity.
Why You Need an Oil Change
When left unchanged for too long, oil begins to solidify and become sludge. Sludge is a combination of oxidation and contaminant build-up. Once formed, sludge slows and weakens the flow of oil in your vehicle. After sludge fills the engine, an oil change won't be enough, and you'll have to clean or replace the entire engine. Having consistent oil changes prevents this from happening.
Ford offers technicians that can not only change your oil for you but clean out any sludge that may form. We also offer plenty of coupons to make the entire process less stressful on your bank account.
Another incredibly significant part of any Ford truck or car is the tires. Maintaining your tires is crucial to allow you to accurately control your vehicle. Traditionally, most tires should be changed after six years or 40,000 miles. However, many variables can hasten the need for new tires. To prevent the need for them, we offer tires of varying sizes to fit all of our vehicles.
Whether you get a flat or the alignment becomes off, having your tires inspected and repaired are essential services that we provide. When you leave a tire in a poor state, you risk losing control of the vehicle and suffering a terrible accident. With our coupons, you can find the right tires for your vehicle at an affordable rate.
Contact Your Nearest Ford Dealership Today
Ford Motor Company is dedicated to the betterment of all of our vehicles. To make sure that you get the most of our products, we offer service coupons that provide discounts on convenient and affordable maintenance. Once you find the right Ford service coupon for you, call your nearest Ford dealership for the best service in the industry.