The Works® Package coupon includes an oil change, inspections, and tests with various parts of your Ford vehicle. Oil changes are extremely important when it comes to a vehicle's livelihood. Without oil, engine parts will rub against each other and generate more heat than what they should. The purpose of oil is to lubricate, cool, and clean.
Now, depending on your vehicle, you will need a routine oil change every 3,000 or 5,000 miles. Older makes and models, we suggest 3,000 miles. Newer makes and models can go longer before the oil needs changed. If you are unsure which category your vehicle falls into, then contact a local Ford dealership. A factory-trained technician will offer the best advice for your specific vehicle. A technician will also suggest the type of oil your vehicle should have.
Types of Motor Oil
When you bring your vehicle in for an oil change at Ford dealership, a technician will recommend a type of motor oil. The recommendation of oil is based on your vehicle's age. A vehicle with more than 75,000 miles should use high-mileage oil. Newer vehicles should continue to use synthetic oil. However, this decision is not as easy as it might seem. There are several types of oil you could pick from.
Full Synthetic Motor Oil
Synthetic motor oil is recommended for vehicles needing to run at their highest level of performance. Full synthetic motor oil offers a variety of benefits such as higher viscosity levels and higher resistance to oxidation. It is also known to improve an engine's horsepower. Full synthetic motor oil typically costs at least two times more than standard oil. So, talk to a Ford technician to see if full synthetic oil is the right choice for your vehicle.
Synthetic Blend Motor Oil
Synthetic blend motor oil is the best way to transition from conventional oil. This blend of oil features many of the benefits full synthetic oil provides, but at a lower price. This blend of oil features properties from conventional base oils and synthetic. Plus, some additives help increase this oil type's performance.
Conventional Motor Oil
Conventional motor oil is the most common type of oil. This oil is created from crude oil and a mixture of chemicals during the refinement process. It is the most affordable oil type, but it does not provide any other benefits.
High-Mileage Motor Oil
If your vehicle has more than 75,000 miles, then high-mileage oil may be your best choice. This motor oil is specifically designed for high-mileage vehicles. It is capable of increasing gas mileage, reducing oil consumption, and even reduce emissions. High-mileage motor oil can even help you reduce the amount of oil leaking from your vehicle.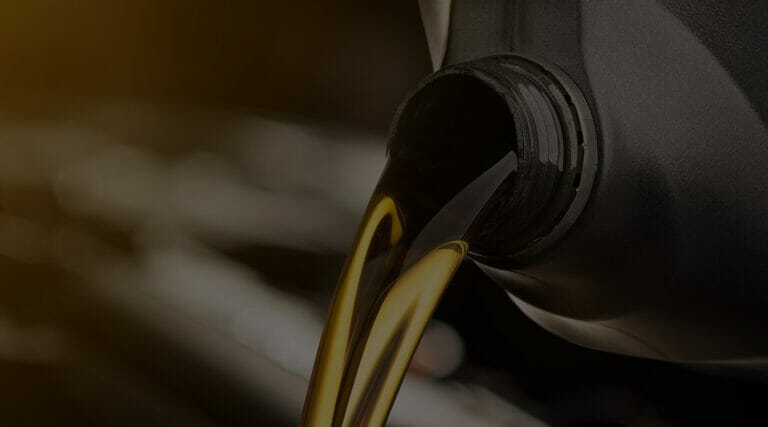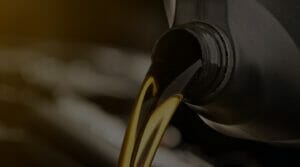 Choose Your Ford Dealership for an Oil Change
A Ford dealership may not be the first location you choose for your oil change, but there are four important reasons why you should.
Firstly, you probably believe an oil change at a Ford dealership is more expensive. After all, it is coming from a name-brand company. Well, Ford dealerships offer competitive prices with other providers. Besides, our technicians will also look over your vehicle's battery, belts, hoses, filters, and so much more.
Secondly, making an appointment with your local Ford dealership is a breeze. Simply locate a dealership near you and call us today. A Ford Motor Company representative will find you the perfect time to get an oil change. Furthermore, when you do visit us for your oil change, you can relax in our comfortable waiting room.
Thirdly, our professional and factory-trained technicians will complete your oil change. Today's vehicles are not simple machines. Rather, vehicles are complex and intricate. It takes the most knowledgable and experienced technicians to get the job done. With more than 35,000 factory-trained Ford technicians in America, you can expect a dealership near you will get the job done.
Finally, many Ford dealerships participate in The Works® Package coupon. This coupon is beneficial in a number of its own ways. This package covers up to six courts of Motorcraft® oil and a Motorcraft oil filter.
The Works Package also includes:
Tire rotation
Pressure check
Brake inspection
Vehicle checkup
Fluid top-off
Battery test
Filter check
Belts and hoses check
The Works Coupon
If you are interested in The Works Package, then contact a Ford dealership near you. You can locate a dealership using the location page. Give your local dealership a call, and they will set up an appointment with you. Once you visit our dealership, you can wait patiently in one of our clean, comfortable waiting rooms. A Ford technician will perform their job in no time, and you can leave with a peak performing vehicle.