Cars
From our most popular models, such as the Ford Mustang and Ford Fiesta, there are many more cars to choose from. Ford is one of the leading American automakers and has been around for over 100 years. We understand cars and have the highest quality you can imagine when it comes to our models. Whether you are looking for a reliable vehicle or want a little more luxury, we have cars under our Ford and Lincoln brand names that will suit you perfectly.
Contact your local Ford dealer today to learn more about our models, and we will help you find your perfect match.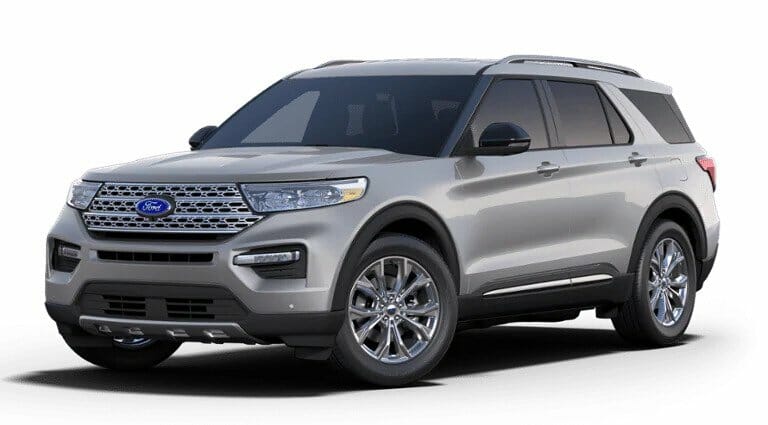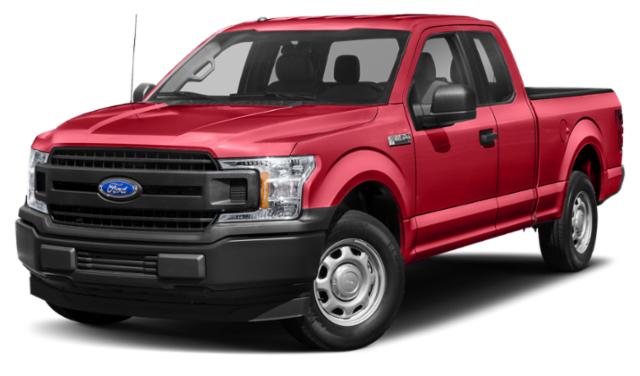 Trucks
When you are looking for a truck, you want something tough that can get the job done. Ford has a line of heavy trucks that are reliable for any job you have in mind. Our Ford F-Series is our line of super duty trucks that will make the tough jobs look easy.
Heavy or light, we have exactly what you need. Ford has some of the best selling trucks in the United States, and we know you will love what we have to offer. You want a truck that's tough, and when you stop by our lot, we can help you find the perfect match.

Ford Oil Change
Ford Battery
Ford Brakes
Ford Tires
Ford Parts
Parts Warranty
Ford Oil Change
Skipping a scheduled oil change is not something you want to do. When you skip a scheduled oil change, you can end up with more problems than a dirty engine. Oil's main job is to keep the engine running smoothly, so when the oil isn't at its peak efficiency, then neither is your engine.
Oil changes are an essential part of maintaining your car's engine functional and long-lasting. However, there are some who disregard the maintenance recommendations and find that too many skips can have lasting effects. Avoid accumulating things like sludge, oxidation, dirt, and other contaminants by calling your local Ford dealership for your scheduled oil change.
There are many people who turn to their local Ford dealership for speedy, affordable, high-quality services. If you are searching for an oil change, we can help you get the care your car needs to protect its longevity.
Ford Battery
The battery and alternator are what are responsible for starting your car and keeping it running. If one of these fails, then your car won't go anywhere. This can become a huge liability when it happens in the early morning as you turn the key. The good news is that you can do maintenance to prevent these mishaps from occurring.
If your battery is old or in poor condition, then it is time to replace it. Although it may seem like they can last forever with a healthy alternator, the average life of a car battery is three to five years. Once your battery's lifespan is up, it is a good idea to get it replaced. However, there are many aspects to choosing a new battery.
Your local Ford dealer has everything from battery size, CCA, RC, the battery date code, and more. Whether your car won't start, or you need to find a new battery, your local Ford dealer is by your side. We can assist you in finding the proper battery for your vehicle, or we can diagnose your car to find the reason why it won't start. Make sure your battery is in proper condition by giving your local Ford dealership a call today.
Ford Brakes
There are many sounds that brakes can make. While some are normal, there are many that are initial warning signs of bad brakes. Your local Ford dealer understands your brake system inside and out. When you bring your car into your local Ford dealership and our Ford factory-trained technicians will examine your brake system.
Brakes are essential for safety. When your breaks fail, it can lead to car accidents or worse. Brakes are not known to fail suddenly. Typically they wear out over time and require replacement. Keeping your brakes well maintained will keep you safe and your car intact for years to come.
If you hear squeaking, squealing, or grinding, it is time to have them looked at. These noises act as warning signs and can save you from an accident if taken care of early. It is normal for breaks to wear out over time, so get them checked today to ensure your car is safe to drive.
Ford Tires
The condition of your tires is critical when it comes to safety. Where the rubber meets the road is no bigger than the size of your palm. If that small patch can't grip the road, then it could lead to a pretty terrible day ahead.
There are many things that can cause a tire to wear out. This is why there is a substantial range when it comes to a tire's lifespan. Some tires can last for 50,000 miles, while others will only last for 25,000. Either way, keeping your tires up to date will help you to prevent blowouts, flats, and loss of traction.
Keep you and your loved ones safe by maintaining your tires. On top of it all, it will help your car to continue running for years to come. There is a lot of pressure resting on those tires, so it is best to ensure they are in good condition. Talk to your local Ford dealership about what tires will work best for your vehicle and what you can do to increase their longevity.
Ford Parts
When you come to your local Ford dealership for Ford parts, you know you are getting the best. Motorcraft® and Ford parts are created specifically for Ford vehicles. Each part is manufactured to strict specifications and has undergone extensive testing in both the lab and on the road.
When it comes to your car, you want trustworthy and reliable. This is what makes Ford parts the best option for your car. With over 100 years of expertise, it is no wonder Ford is one of the leading automobile manufacturers. So, get your part from those you know you can trust.
Each part you get from your Ford dealership is built to maximize the performance of your vehicle. It doesn't matter what part you are searching for. Your local Ford dealer can help you find exactly what you need at the right fit.
Parts Warranty
Ford parts can help restore the performance and reliability of your vehicle because they are the original equipment for all Ford cars and trucks. The Ford Motor Company backs all Ford parts, and every part has been engineered by manufacturers with over 100 years of experience.
Having a warranty can help save you time and money when a part breaks down. Our cars are an important part of our daily life, so it is essential that they are reliable. Ford drivers can trust that their vehicle is going to be ready when they need it. This is why we offer a warranty on all parts that you buy through your Ford dealer.
Check with your local Ford dealer to learn more about the warranty on Ford parts.
Ford Coupons
If you are looking for deals when it comes to maintenance on your car, then check out our Ford coupons. There are coupons offered for tires, brakes, credit cards, The Works, and more. Check often to see new coupons available for our Ford services.
Find a Ford dealer near you to learn more about the deals and services they offer. Having the right coupon can help you save big on various services available at your dealer. This can allow you to have high-quality maintenance done on your vehicle for half the price.
The Works®
The Works® Package will supply you with everything you need to maintain your Ford's performance. This includes tire rotation, pressure check, brake inspection, vehicle inspection, fluid top-off, battery test, filter check, and belts and hoses check. This offer will change everything you think an oil change should be. With a synthetic blend oil change and more, we will have you up and running in no time. Make your engine feel as good as new with this superior service.
An oil change can be expensive, depending on where you go. Keep an eye out for our special The Works coupon to give you a great deal on our services.
Quick Lane®
Quick Lane® is a part of the Ford family and will help you with tune-ups, vehicle maintenance, and more. They understand the importance of maintaining a vehicle and will provide you quality service from factory-trained experts. You won't have to make an appointment, and you will have the help you need even during the weekends or evenings. Quick Lane will service any make or model of car with quality parts and products from trusted name brands.
Our technicians will thoroughly inspect your vehicle's system and key components and provide you with an in-depth Vehicle Check-up Report. This report will help you to monitor your vehicle's maintenance needs easily. There is no appointment needed, so feel free to come in at any time.